Large Cars

from £41.00 per day

Large Range of Vans

from £26.50 per day
Welcome to Pierremonts Rental
We have an extensive selection of vans, cars and mini-buses for hire from our Ramsgate rental site. We offer customers in Ramsgate, Broadstairs, Birchington and all of Thanet quality rental cars, vans and mini-buses at competitive prices.
Pierremonts is an independent rental company that forms part of the Pierremonts group. Our car, van and mini-bus hire department is located at Station Approach Road, Ramsgate, just opposite Ramsgate Railway Station.
We are a family run business that pride ourselves in providing a friendly, personal service to both business and private user customers at very competitive prices.
Established for over 25 years we offer a lot more flexibility than national companies. We are also Continental Hire Specialists.
Please call us for further information on any aspect of our business or to discuss your future hire requirements.
Enquire Online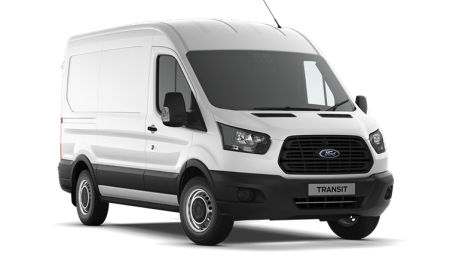 I rented a car from Pierremonts last weekend, and i found the staff very polite, helpful, and professional, the service was excellent, the cost was very reasonable, and you would be a fool to go anywhere else, also the vehicle was in tip top condition, and i would definetly be using them in the futu...

Read More

Service was excellent

I rented a car from Pierremonts last weekend, and i found the staff very polite, helpful, and professional, the service was excellent, the cost was very reasonable, and you would be a fool to go anywhere else, also the vehicle was in tip top condition, and i would definetly be using them in the future. Bob Wilkinson. Bob Wilkinson

Service was excellent

I have used pierremonts for a number of years now- always extremely competitive prices. . Great company with a+ customer service. will continue to always use them and recommend them to anybody. Max Brackley 

A+ Customer Service

I have used pierremonts for a number of years now- always extremely competitive prices. . Great company with a+ customer service. will continue to always use them and recommend them to anybody. Max Brackley

A+ Customer Service

Friendly, helpful staff and a good selection of vans and cars for hire at very reasonable prices Chris Chappell

Friendly, helpful

Friendly, helpful staff and a good selection of vans and cars for hire at very reasonable prices Chris Chappell

Friendly, helpful

Recently required a van for a weekend as was moving house. Got in contact with Pierremonts Rentals and they had a great selection of vehicles. This amount of choice meant that I got hold of a van ideal for what I needed. The van itself was very well maintained and the service on the whole I thought ...

Read More

Great Selection

Recently required a van for a weekend as was moving house. Got in contact with Pierremonts Rentals and they had a great selection of vehicles. This amount of choice meant that I got hold of a van ideal for what I needed. The van itself was very well maintained and the service on the whole I thought was excellent. Julia

Great Selection

I come back to Pierremonts Rentals time and time again. The reason for this is that they offer a far more personal service than some of the big name rental brands and can be just as competitive on price. No brainer in my opinion. I've always been served well and its refreshing to be treated in a man...

Read More

Competitive On Price

I come back to Pierremonts Rentals time and time again. The reason for this is that they offer a far more personal service than some of the big name rental brands and can be just as competitive on price. No brainer in my opinion. I've always been served well and its refreshing to be treated in a manner that you're more than just a number, something which is a rarity these days. Thanks for your service Pierremonts, you can be sure I will be back in future. Steve

Competitive On Price

An excellent local company, very professional and reasonable to boot. Unlike bigger firms they allow careful younger drivers like myself to hire with no surcharge and when I hired over Christmas, they processed my rental without taking a deposit, as a gesture of goodwill. The gentleman I spoke to ex...

Read More

Excellent Local Company

An excellent local company, very professional and reasonable to boot. Unlike bigger firms they allow careful younger drivers like myself to hire with no surcharge and when I hired over Christmas, they processed my rental without taking a deposit, as a gesture of goodwill. The gentleman I spoke to explained that people have enough financial strain at that time of year and would only take the funds if something went wrong. I will definitely be returning and recommending! Nat

Excellent Local Company